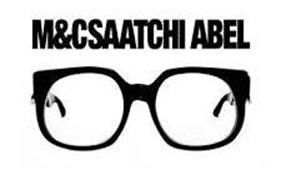 The agency's Founding Partner and Head of New Business, Jacques Burger, says: "These brands not only have great historic equity, but also bold growth ambitions, which is something that excites us."
He continues: "They fall within a broader stable of brands, namely the Continental Group and the Heineken Group, with which we already have client relationships, so it is even more exciting that we are able to broaden our remit within these organisations. We believe that winning these brands is proof not only of the thinking and work we have presented, but also of the quality of the client relationship we have and the work we have done on the other brands within these companies."
These wins follow on the solid growth experienced by the company in 2018 and continue its trajectory over the past nine years since its inception. "We have been fortunate to experience sustained growth in a tough economic decade through new clients joining us, organic growth within our existing client base and our expansion through the addition of new companies to the group which have added specialist skills in media, sponsorship, activation and digital. We have also grown our footprint in Africa and now operate in more than 26 markets," shares Burger.
He attributes the agency's success to its customer-first approach, belief that 'what gets measured gets done' and philosophy of brutal simplicity of thought. "These have given us a compelling differentiator in the market. Our success has also been driven by our partner model which uniquely delivers powerful solutions to our clients in an agile way that ensures they always have instant access to the most experienced people in the group and, of course, all the amazingly talented, bright and brave people who work with us."
Burger reveals that over the rest of 2019, M&C Saatchi Abel will be harnessing its strong entrepreneurial spirit to drive brave and audacious solutions. "The current challenging economic environment presents the perfect opportunity for innovative ideas to shine," he concludes.
For more information, visit http://www.mcsaatchiabel.co.za.